Accommodation for teams
Lochotín Student Residence in the Event Centre
The accommodation for athletes will be provided in the student residences of the University of West Bohemia.
Lochotín student residence, where the Event Centre is also located, will be the primary site for accommodation. This complex of two interconnected nine-storey buildings is the largest student residence in Plzeň, located on Bolevecká street 30, close to Tram 1 and 4 stop Pod Záhorskem, not far from the city centre.
If full capacity is reached, student residence in the Bory district will be used.

Booking is possible via accommodation@jwoc2024.cz. The latest date for reservation of official accommodation is 20th May 2024.
Types of accommodation
A – hotel style rooms (price without breakfast):
| | | |
| --- | --- | --- |
| 2-bed room with private bathroom and TV | 1390 CZK per room and night | 16 available |
| 3-bed room with private bathroom | 1875 CZK per room and night | 1 available |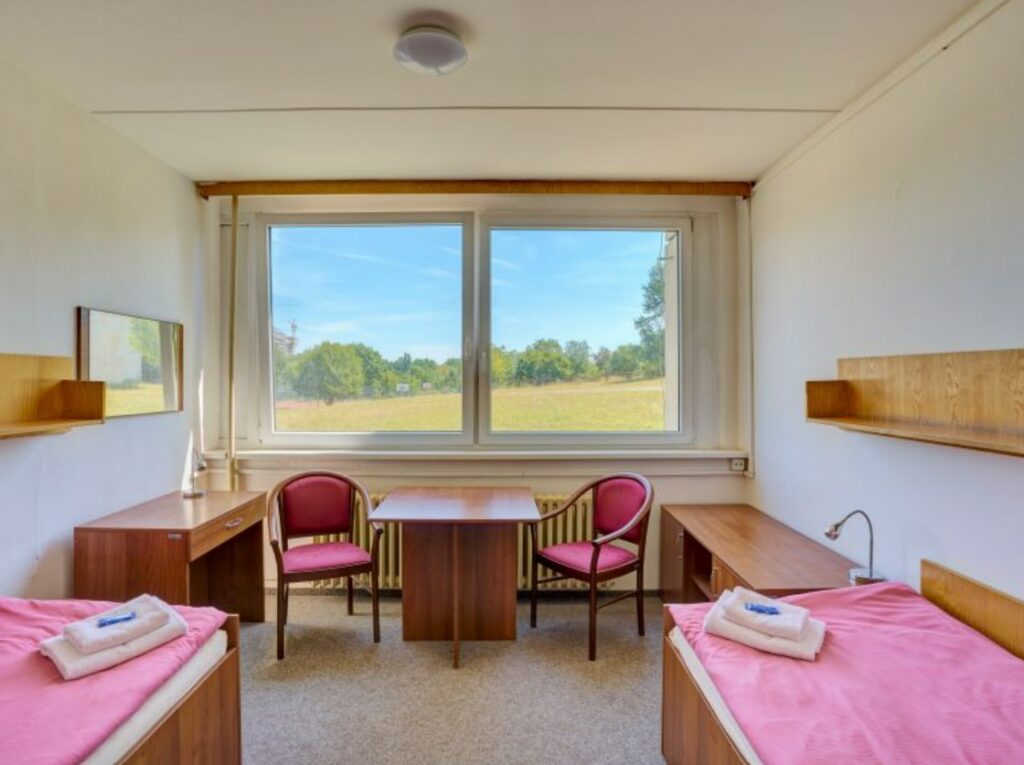 B – student type rooms (simply furnished; price without breakfast):
4-bed apartment
(2 x 2-bed room with common bathroom and cooker)
2000 CZK per apt and night
160 available
4-bed room
(with common bathroom in the corridor)
1800 CZK per apt and night
18 available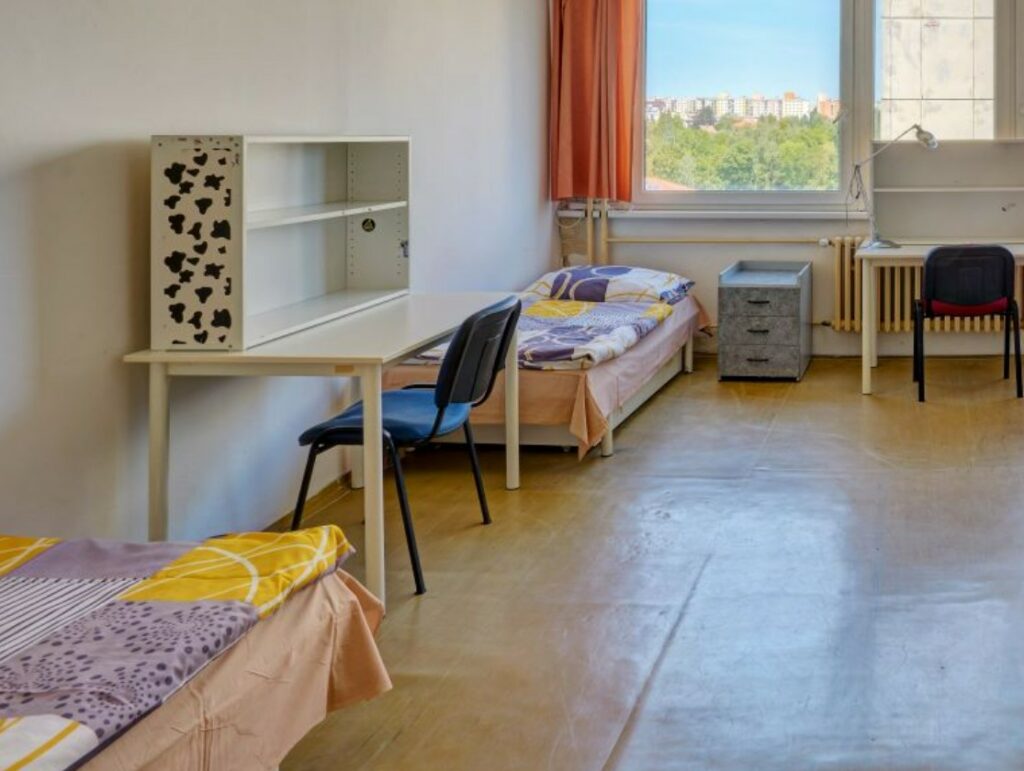 4 meetings rooms are also available.
Accommodation and food costs will be invoiced by the organiser in EUR according to the current exchange rate.
Food
There is no possibility of cooking in the Lochotín student residence, or it is very limited (only cooker, sink, no dishes), therefore outdoor catering in big tents close to the accommodation will be provided on a good standard ensuring full board – we highly recommend ordering meals together with the accommodation. Catering will be provided at the arenas as well.
Estimated approximate prices: breakfast 150 CZK, lunch 220 CZK, dinner 220 CZK.
Hotel ibis Plzeň
In cooperation with the ibis hotel in Pilsen, we offer lower prices for JWOC 2024 participants. If you are interested, contact the IBIS hotel directly and do not forget to ask for a discount for JWOC 2024. The discount also applies to stays during training camps.
| | |
| --- | --- |
| single room (queen size bed) | 62 EUR / room/ night incl. breakfast |
| double / twin room | 72 EUR / room/ night incl. breakfast |
Lunch or dinner menu:
| | |
| --- | --- |
| a) starter + main course | 12 EUR |
| b) starter + main course + dessert | 14 EUR |
| c) buffet menu | 20 EUR |

Contact: web: https://www.hotelibisplzen.cz/en/, phone: +420 377 887 777, email: H6734-RE@accor.com